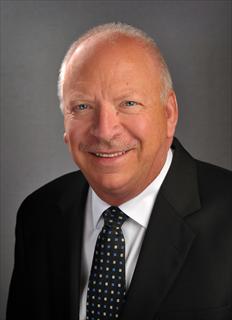 Meet Jim Carter
Jim Carter worked for years in the business world, with a career in management and people development, before making the move to real estate - first as an investor, and then as a sales professional. His expertise in the business world has prepared him to offer outstanding customer service to everyone who steps into his office.
Jim specializes in taking the stress of home buying or selling off of you, tailoring solutions for each individual situation. He knows that each family is different, and every home is different, and Jim tailors his business accordingly. Whether you are buying or selling, your first home or one of many homes, Jim has advanced skills that help you every step of the way, and lead you step by step through the process.
Add the additional bonus of Jim's partner in the J & J Realty Team, Joni Baldwin, and you have not only one agent dedicated to your satisfaction and success, but a team of dedicated professionals who are there to answer your calls anytime, and provide you with proven results.